Hongya Power Generating Equipment To Utilities Limited, is founded in May,2003 as a professional manufacturer of water turbine generator set. The company is located in a great place which surrounded by Mount WaWu and Emei, a place closed to many famous scenic spots such as Leshan Giant Buddha. The total company land is about 70000㎡, construction part 35000㎡. The employee is about 200 workers, which the R&D part is 25%.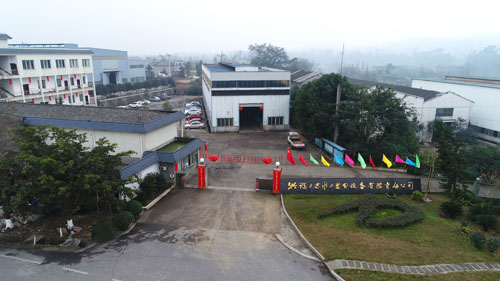 We get more than 100 sets machines for manufacturer process including processing machine and test machine. We can manufacturer Francis turbine, pelton turbine, turgo turbine, Kaplan turbine, synchronous generator, speed governor, brushless excitor, hydraulic hardware etc with unit turbine generator set capacity under 20MW.
The company get 11 patents and many awards from the official authority, we also get certificate of QMS ISO9001(2008).Our company get good technical and development cooperation with Sichuan university, Xihua university and Sichuan provincial machine R&D research. We are subcontractor of some famous water turbine generator manufacturer such as DEC; Chongqing water turbine works co., LTD, etc. We get good technical support from university and the contractor which enable us a better manufacturer with strong technology skill and rich project experiences.
Till now, HPGE offer a comprehensive range of hydroelectric power plant solutions that cover the entire scope of service including: Small hydro power project consultant; Site management studies; equipment Design; Hydroelectric equipment Manufacture; Project management; Installation guidance; Commission and start operation; Operation guidance; Hydroelectric equipment maintenance.
Products of HPGE are widely used in all around China, we cooperate with more than 300 hydro power plants with more than 600 turbine generators set , including Francis turbine generator set, turgo turbine generator set, pelton turbine generator set, Kaplan turbine generator set, areas covering more than 20 provinces of China and also international markets such as Russia, Belarus, Turkey, Albania, Vietnam, Indonesia, Nepal, Laos, Sri Lanka and Brazil etc.